West Valley Lutheran Thrift Shop
Our Motto: "God's Work – Our Hands"
Approximately 35,817 square feet of retail space and over 350 volunteers.
Bridget McDonald serves as our Executive Director with Jack Petty and Cipriano Cota serving as assistant directors. Since its inception, the WVLTS has raised and donated over $10 million to non-profits and ELCA missions throughout the Valley.
Our Mission Statement: In gratitude to God and love of neighbor, our mission is to operate a Thrift Shop that will provide financial support for area Non-Profit Organizations and material assistance for families and individuals.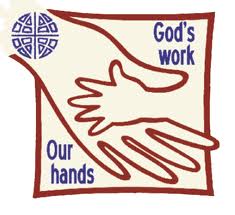 Our Motto: "God's Work – Our Hands"
History: The thrift was started as a way for local churches to fund new missions. Dot Nelson represented American Lutheran and in 1994 Dot, and her husband Ken, lent $4,000 to the group to lease the shop and they were repaid within 6 months. Dot Nelson became the first Volunteer Manager. We still have some of the founding members working in the store today….20+ years later! The Thrift was located in the Sun Bowl Plaza growing over the years and expanding into additional storefronts in the mall. In November of 2017 the Thrift moved to 10615 W. Peoria ( 1/2 block East) into a larger space.